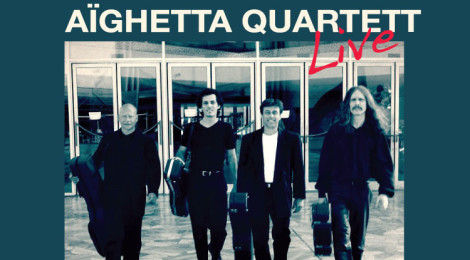 Realized in November 2012, our 10th album is made of a series of live recordings from the German Tour in November 2010. The mix of new original compositions and classical pieces of Vivaldi, Bizet, Al Di Meola and Paco de Lucia is the essence of Aïghetta Quartett who always attempt to go beyond classical guitar.
The sound mixing and the mastering have been realized by Luc Mahé (Village Musique Studio, Menton, France) who we thank a lot for his amazing work always responding to our expectations.
Many thanks to Massimo, Jackie, Matteo and Valentina for believing in our project.
Feel free to share your emotions and opinion about this new record which marks a turn in the now long history of our quartet.
Price: 15€. Contact us if interested ! 
Listen to samples: